Phil Foster farms almost 300 acres of C.C.O.F. and I.F.O.A.M. certified organic vegetables, melons and fruit on two ranches near San Juan Bautista and Hollister, California. On our 50 acres in San Juan Bautista, we grow cool season crops such as lettuce and cabbage, and on our 200 acres near Hollister, we grow hot season crops such as sweet corn, bell peppers, garlic and onions.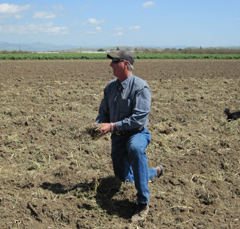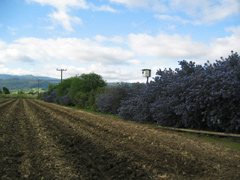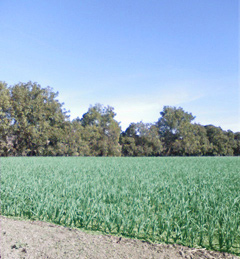 We have a diverse range of crops, marketing up to 60 produce items at the peak of the season. We sell at the farm on Saturdays, at farmers markets, through local retail stores, local wholesalers, and several national wholesalers.
We strive to maintain the Pinnacle label's high quality by:
Paying our employees a fair wage and benefits, and treating them with respect. 20 workers are year-round while another 20 seasonal employees return each year.
Building the soil with cover crops and compost. We make all of the compost we need for our farm on 4 acres, which are dedicated for that purpose. Wood chips from San Francisco bay area cities are recycled through the composting process.
Practicing environmentally sensitive pest control by attracting beneficial insects, constructing owl boxes, planting hedgerows, spraying compost tea, and more. Our goal is to minimize spraying (even though the sprays are organic). We try to anticipate insect and disease problems, and use a multi-faceted approach to preventing them, using organic techniques. Biological control is always our primary goal.
Decreasing water consumption and protecting water quality by using drip irrigation whenever possible, and other water saving techniques.
Finding alternatives to fossil fuels. We have 53 kilowatts of solar panels, and intend to add more. We fuel most of our tractors and trucks with Biodiesel. We run all of our diesel delivery trucks, and our newer tractors, on 100% biodiesel.
Seeking to improve farming methods through observation, talking with other farmers, soil and tissue testing, and keeping up with the latest research.